The CNRS is 80
Open Day Saturday, April 13, 2019
Guided tour of the institute
For the 80th anniversary  of the CNRS, the Institute of Physico-Chemical Biology will open its doors to the public on Saturday, April 13, 2019.
A circuit is organized within the institute:
- Video/photo Exhibition,
- Mini-lectures by Denis Guthleben and Sébastien Balibar,
- Discovery Workshops, visit of technological platforms: limited places, inscription at the IBPC.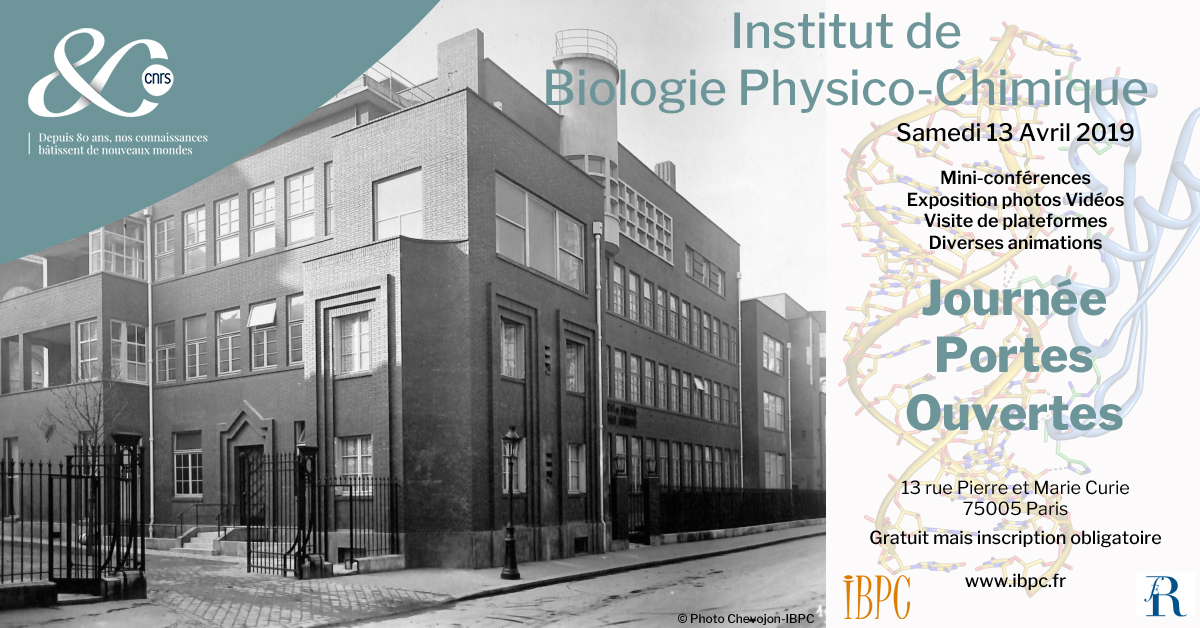 There are 3 schedules: 14h00, 15h00 and 16h00 (limited to a mamximum of 50 each schedule).
Update 12/07/2019 : the 14h00, 15h00 and 16h00 visit  are full
Attention, movement in the building can be difficult because of the presence of steps to access the library. Minors must be accompanied by adults.
You will find the registration form in the following paragraph.
A confirmation email will be sent to you depending on availability.