News
---
Team Recruitment
The Microbial Gene Expression unit (EGM/UMR8261 CNRS Université Paris Cité) is seeking to recruit a dynamic new group or new group leader broadly interested in the field of RNA biology in bacteria, archaea, yeast or organelles (e.g. mitochondria). Candidates will be expected to apply for their own funding (ANR, ATIP, ERC). About 40 m2 of equipped laboratory space will be available at the Institut de Biologie Physico-Chimique (IBPC) in Paris, starting from the spring of 2023. The new group will also have access to the crystallography, NMR, mass-spectrometry and functional genomics platforms, in addition to the shared equipment (Imager, ultracentrifuges, microscopes, qRT-PCR …) of the IBPC. Candidates who do not already have a permanent position will be expected to apply to the CNRS to stabilize their employment situation.
The 6 research groups of the EGM currently use structural, biochemical and genetic approaches to study RNA maturation, modification, and post-transcriptional regulation of translation and mRNA decay. We are looking to expand on these areas of interest and on the experimental approaches used.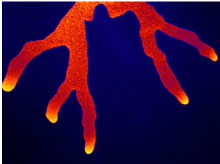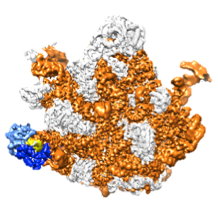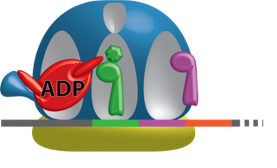 &nbsp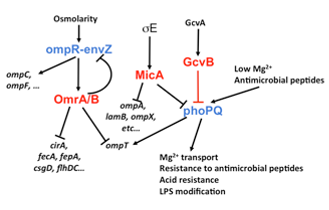 Candidates should send a CV and brief project proposal (<5 pages), including a rationale for joining the EGM, to ciaran.condon@ibpc.fr

---
In memoriam
Marc Dreyfus (1948-2022)


It is with great sadness that we announce the passing of Marc Dreyfus, friend, colleague and director of our unit Expression Génétique Microbienne (EGM) from 2009 to 2013. Marc is best known for his work showing the links between translation, helicases and RNA degradation in bacteria, publishing many seminal papers in the area in collaborations with Isabelle Iost and AJ Carpousis. Marc trained as a chemist, and did his Masters (DEA) and third cycle thesis with Bernard Pullman on the theory of the hydrogen bond at the IBPC, before getting his state thesis on proton exchange with Pr. JE Dubois at the University of Paris 7. Marc was recruited to the CNRS in 1977 and spent the next 11 years at the Pasteur Institute (first with Henri Buc and later with François Rougeon) interrupted by a stay at Gif-sur-Yvette in the lab of Piotr Slonimski. He was asked to set up his own lab at the École Normale Supérieure on rue d'Ulm in 1988 and was director of the UMR8541 there from 2002-2008. He was convinced by Mathias Springer to return to the IBPC in 2009 after a 40-year hiatus to set up a team in collaboration with Kyle Tanner, Josette Banroques and Thiery Bizebard and become director of the EGM. Upon retiring, Marc joined the unit of Francis-André Wollman for his emeritus position (2014-2019). Even after retiring fully, Marc stayed closely involved with the IBPC and played a key role in helping archivist Diane Dosso to obtain an ANR grant to study the contribution of philanthropy to French science via the archives of the IBPC. He maintained firm friendships with many at the IBPC, returning regularly to exchange news with both researchers and technical staff alike, and especially with the administrators who helped him successfully run the EGM, Laurence Gauthier and Isabelle Krempholtz.
Marc was the sincerest and gentlest of men who will be fondly remembered by all who knew him. In addition to his encyclopedic grasp of science, Marc was a fountain of knowledge in French history and geography. An avid fan of the French rail system, he visited every corner of the hexagon. His simplicity, his humanity, his authenticity and his loyalty to his friends will be sorely missed.

---





The Unit
---
The « Microbial Gene Expression » laboratory (associated with the University Paris VII) was created by Marianne Grunberg-Manago in the early 1960's. It focuses on the study of fundamental aspects of gene expression in microorganisms (
E. coli
,
B. subtilis
,
Synechocystis
and
S. cerevisiae
) using genetical, biochemical and structural approaches. RNA, in all its forms, plays an important role in our work, which concerns the major steps in the control of gene expression : transcription of genes, the stability of mRNAs and their translation into proteins. Our unit has about 45 members distributed into six scientifically autonomous research groups.
1.
Physiology and regulation of protein synthesis
(Headed by Grégory Boël)
2.
RNA MAturation and Decay
(headed by Ciarán Condon)
3.
RNA control of gene expression
(Headed by Eliane Hajnsdorf and Maude Guillier)
4.
Transcriptional and post-transcriptional controls of gene expression
(Headed by Harald Putzer)
5.
RNA helicases
(Headed by Kyle Tanner)
6.
Biogenesis, architecture and interactions of RNAs
(Headed by Carine Tisné)


&nbsp